Jurassic World: Dominion Dominates Fandom Wikis - The Loop
Play Sound
Beginner's Guide
Welcome to Apex! So you've just chosen your game mode and unsure what to do next? This simple guide will point you on the right path!
Use the contents up above to find the section you are looking for! If you have made it past the starterzones Frequently Asked Questions section might have an answer for you!
NOTE: IT IS HIGHLY SUGGEST TO PICK HERO FOR NEW PLAYERS AS IT IS THE EASIEST TO PROGRESS IN PVM WITH
Where to Start
Starter Task - First you will want to complete the 30 Starter Tasks to learn about the server. At the end you will receive Regular Donator Rank and Beginner Potion.
[YOU MUST COMPLETE THESE TASKS TO MOVE FORWARD!]
[CONSIDER DRINKING YOUR BEGINNER POTION!]
This Provides you with 12 hours of GOD MODE immunity, as well as providing increased drop rates, xp and damage. It is optional to save this potion for when you get better gear as it is extremely powerful! This will cause the starter zone and early tiers of pvm to take much longer.
Penguin Academy
You will be required to 100 penguins and 50 polar bears to access the majority of the content. Go ahead and teleport to ::Train and pick the first option for penguins. Be sure to wear the Beginner Necklace throughout these kills as it will pick up all drops.
100 Kills Required in order to advance to the next training area!
Now that you have completed 100 penguin kills, you are then able to move onto the next training area at ::train and pick the option for polar bears.
50 Polar Bear Kills are required in order to advance!
This will be the only forced content! After you have finished these, feel free to try out all the content and explore the world. Understanding all the mechanics of the server will take some time. Feel free to message experienced players and staff members, this is a very welcoming community. After you have finished killing Polar Bear your Beginners Necklace will no longer pick up drops.
Ideas for After ::train
Penguin Farming: 
Press the teleport icon on your minimap and select minigames -> Warrior's Guild

Save up 300 warrior guild tokens and trade the npc for a Kryptonite Defender, this is required to farm for later tiers of offhands and will serve you well early on. Its worth nothing that you DO NOT need the previous defenders to buy the Kryptonite one so it is suggested that you simply save up for it.
If you wish to progress your weapon tier in a linear fashion, you could attempt the Korasi Minigame. Kill Soldiers of demise to keep obtaining higher and higher tiers of Korasi starting with Bronze. Check out the apex Item List  for more detailed information on what tier a specfic item is
::beginner
If you think your ready you can start the ::beginner tasks.
BRING FOOD AND PRAYER IF YOU HAVE NOT USED YOUR BEGINNERS POTION
These tasks are where you will start acquiring your gear upgrades, each task requires 125 kills of each monster in order. The task must be completed from start to finish in order to receive the loot reward boxes that give you one of that monsters best drops. Start with Jad as this will give you a permenant 5% hybrid (All damage style) damage boost.
AFTER ALL ::BEGINNER TASKS COMPLETED YOU WILL RECIEVE A FREE DONATOR RANK!
Events


Apex has many events such as catching a lucky imp, Goblins running at home, Shooting Star. I would recommend to do all of these.
Hunter/Thieving
These skills are used to obtain resources which other players might buy!
First Pet
The first pet you will
Obtaining Better Gear
There are many ways of going about obtaining better gear on Apex. Most activities will take a little while to get a gear upgrade. Each small upgrade will help on your grind. This section will show the practical ways of upgrading gear while starting off.
FREQUENTLY Asked Questions
Here you will find the most commonly asked questions and answers.

I need help but I can't seem to find a staff member online, what do I do?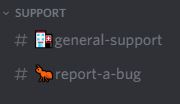 First type ::staff, this will populate the current staff online.
No staff online?
We try our very best to be online as much as we can, but have no fear you can easily reach us via a Discord support ticket. To join our discord simply type ::discord, then scroll down until you see the Support. There are two types of tickets that you can submit, one is for general support and the other is for reporting bugs.
Click on the appropriate channel then click on the envelope emoji to open a ticket, proceed to type what your request/concern may be. By submitting a Discord support ticket most staff will receive the notification via their mobile device and respond relatively quick.
Where is crystal key chest located?

- The crystal key chest, referred to in game as the Big Rewards Chest, is located in the south building from the ::home teleport, along the south west wall.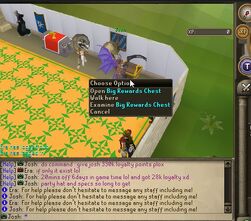 what are Femer, Shoulder, Humerus, Neck and Pelvis bones for?

- These bones are used by using them on Dr. Bone in the building south of the ::home teleport.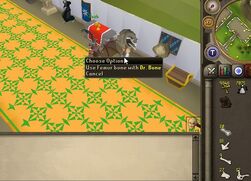 - They are exchanged for bone charms that can be spent at Dr. Bone's Shop of Wonders when trading him.

where is the vote shop?

- The vote reward store is located in the North East building from the ::home teleport. it is accessed via trading the Appointed Pointee, and then the voting box.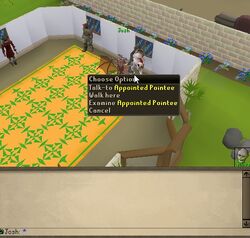 What are Unrefined gemstones used for?
These gemstones are collected doing most activities in Apex, they are used for the Gateway Mini-game. This Mini-game requires five people to use a pendant purchased for 50k in stardust shop. The gateway can be activated with runes.
Why Don't I have Magic Spells?
You must complete the Magician Within Quest. This will give you a choice of picking dark or light magic. Dark magic damages you and light magic heals you!
What are These Special Seeds?
There are various types of seeds in apex, they require 99 farming and 99 herb but are worth the farm. potions include: Regeneration potion which rapidly heals you, Xp potion gives double xp, Overcharge Potion gives more stat bonus than overload, Mini-game potion gives extra resources from minigames, banking seed gives access to ::bank.
Where is the payer alter?
The Prayer alter is located in the home bank area on the east side of the bulding near the bank stall.